Sir Ernest Salter Wills, (3rd) Baronet of Hazelwood, Bt, JP, CstJ, Jubilee Medal, Coronation Medal, Laird of Meggernie Castle, His Majesty's Lord Lieutenant for the County of Wiltshire, President of The Territorial Army.
Sir Ernest was born 30 November 1869, the son of Sir Edward Payson Wills, 1st Baronet of Hazelwood, KCB, JP, and Mary Ann Pearce, at Westbury on Trym, Gloucester. He married Caroline Fanny Maud de Winton.
As a young man he was one of the last directors of the family tobacco business of W.D. and H. O. Wills, which was founded by his great grandfather, Henry Overton Wills, in 1786. He entered the service of the company in 1892 and became a director in 1895. The board was dissolved and the company lost it's separate identity six years later in 1901 when it joined with other leading British tobacco manufacturers to form the Imperial Tobacco Company to resist the competition of powerful tobacco firms in the United States which were then attempting to capture the British market. Wills joined the board of the Imperial Tobacco Company in 1922 and was a director until he retired in February 1950.
Ernest succeeded to the Baronetcy, passed down from his father, upon the death of his older brother Sir Edward Channing in 1921. He was a Justice of the Peace for Somerset and Wiltshire, and was H. M. Lord Lieutenant for Wiltshire from 1930 to 1942.
A keen sportsman, he retained until the end of his life an active interest in his estates in Berkshire and Scotland which he bought shortly after the 1914-18 War. He had 8,000 acres at Littlecote, and also owned Meggernie Castle, Glenlyon, Perthshire, Scotland.
He was an expert fisherman and shot, and went north regularly each year to fish for salmon in the river Lyon which runs through the Meggernie Castle estate. In his 87th year he played and landed a 32 pound salmon without the aid of a ghillie.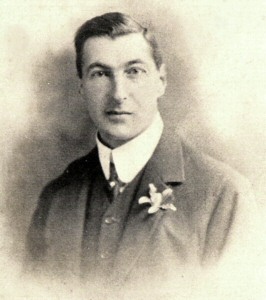 In the 1920s he bred and trained his own racehorses on his Berkshire estate, and while he was living in Wiltshire at Ramsbury Manor, his home for ten years before he moved to Littlecote, he hunted with the Craven and Tedworth hounds.
In his younger days he was a lawn tennis player of tournament class. After WW1, Sir Ernest purchased Le Chateau de L'Oiseau Bleu, at Mentone, where he came to know HIH The Empress Eugenie, whose residence was nearby. He was also a friend and neighbour in Menton of HM King Gustav V of Sweden and frequently beat His Majesty on the tennis court. He continued to play until late into his seventies, but he did not revisit France after 1939.