Theodore Gordon 1836-
Theodore was born about 1836, the only son of Theodore and Mary Gordon, at Christ Church, Barbados, Caribbean.
Margaret Akenhead Wawn 1847-1937
Margaret was born on 22 November 1847, the daughter of Thomas William Wawn and Elizabeth Ann Middlemost, at South Shields, County Durham.
I have identified the following children.
| | | | | | |
| --- | --- | --- | --- | --- | --- |
| | Leith | Born abt 1872 | | North Carolina | |
| | Annie Wawn "Nan" | Born 22 Jan 1873 | | North Carolina | Remained Single |
| | Mary Elizabeth "Polly" | Born 14 Oct 1875 | | North Carolina | Married Charles Everest Johnson |
| | Robert A. | Born Jun 1876 | | North Carolina | |
| | Margaret "Ethel" | Born 3 May 1878 | | North Carolina | Remained Single |
| | Jervis Edwards | Born May 1880 | | North Carolina | Married Margaret Erwin Walton |
| | Hugh | Born Sep 1887 | | North Carolina | |
Birth of Parents
Theodore Gordon
b: abt 1836 c: 9 Feb 1836 Christ Church, Barbados, Caribbean
son of Theodore and Mary Gordon, of Overhall, Aberdeenshire
Margaret Akenhead Wawn
b: 22 Nov 1847 South Shields, County Durham

1847 4Q S Shields 24 216


daughter of Thomas William Wawn and Elizabeth Ann Middlemost
Marriage
7 Dec 1870
Theodore Gordon
Margaret Akenhead Wawn
St. Saviour's Church, Brockley Hill, London

1870 4Q Lewisham 1d 1073

The Times, Friday, Dec 9, 1870 MARRIAGES


On the 7th Dec., at St. Saviour's Church, Brockley-hill, by the Rev, W. L. Rosenthall, LL.D.,

Theodore Gordon, Esq.

, late Captain 92nd Gordon Highlanders, only son of Theodore Gordon, Esq., of Overhall, Aberdeenshire, to

Margaret Akenhead

, eldest daughter of

Thomas William Wawn, Esq.

, of Forest-hill, formerly of South Shields. North country papers, please copy.




Children



Leith Gordon
b: abt 1872 North Carolina
son of Theodore Gordon and Margaret Akenhead Wawn
Annie Wawn "Nan" Gordon
b: 22 Jan 1873 North Carolina
daughter of Theodore Gordon and Margaret Akenhead Wawn
Mary Elizabeth "Polly" Gordon
b: 14 Oct 1875 North Carolina
daughter of Theodore Gordon and Margaret Akenhead Wawn
Robert A. Gordon
b: Jun 1876 North Carolina
son of Theodore Gordon and Margaret Akenhead Wawn
Margaret "Ethel" Gordon
b: 3 May 1878 North Carolina
daughter of Theodore Gordon and Margaret Akenhead Wawn
Jervis Edwards Gordon Jr.
b: May 1880 North Carolina
son of Theodore Gordon and Margaret Akenhead Wawn
1880 Census
1 June 1880
Kittrells, Granville County, North Carolina

Occupation
B I R T H P L A C E
Person Father Mother
Theodore Gordon
Margaret A.
Leith
Ann W.
Mary E.
Robert A.
Margret E.
Jervis E.

Wife
Son
Dau
Dau
Son
Dau
Son
Age 44
Age 32
Age 8
Age 7
Age 6
Age 4
Age 3
Age 1 Mon
Manufacturer
Keeping House
Barbados
England
No. Carolina
No. Carolina
No. Carolina
No. Carolina
No. Carolina
No. Carolina
W. I.
England
Barbados
Barbados
Barbados
Barbados
Barbados
Barbados
Barbados
England
England
England
England
England
England
England
abt 1836
22 Nov 1847
abt 1872
abt 1873
abt 1874
abt 1876
abt 1877
May 1880
Hugh Gordon
b: Sep 1887 North Carolina
son of Theodore Gordon and Margaret Akenhead Wawn
1900 Census
1 Jun 1900

Morganton, Burke County, North Carolina
District 15, Page 12B
Years
Married
Children/
Living
B I R T H P L A C E
Person Father Mother
Mo/Year of Birth
Theodore Gordon
Margaret (Wife)
Ann
Hugh
Age 63
Age 52
Age 27
Age 12
English ?? Capt

Music Teacher
30
30

7/7
West Indies
England
No Carolina
No Carolina
England
England
No Carolina
No Carolina
W Indies
England
England
England
Jul 1836
Nov 1847
Jan 1873
Sep 1887
1900 Census
1 Jun 1900

Camp McKinley, Maui, Hawaii Territory
Company "I", Sixth Regiment, Artillery

Residence in U.S.
B I R T H P L A C E
Person Father Mother
Mo/ Year
of Birth
Robert A. Gordon
Age 23
Sgt.
Morgantown, N.C.
No Carolina
Scotland
England
Jun 1876
1900 Census
1 Jun 1900

Military and Naval Forces, Angeles, Luzon, Philippine Islands
Light Battery "E", First Regiment, Artillery

Residence in U.S.
B I R T H P L A C E
Person Father Mother
Mo/ Year
of Birth
Jervis E. Gordon
Age 21
Cpl.
Morgantown, N.C.
No Carolina
England
England
May 1879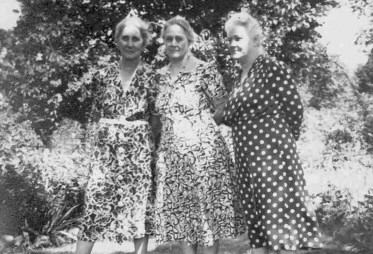 Polly, Ethel, and Nan Gordon
Death
| | |
| --- | --- |
| Theodore Gordon | Died 2 Sep, 1902 |
1910 Census
15 April 1910

Morganton, Burke County, North Carolina
District 10, Image 22 of 56
Ling Street

Children/
Living
B I R T H P L A C E
Person Father Mother
Margaret Gordon (W)
Annie (Dau)
Plus 5 Boarders
Age 62
Age 36
Boarding house keeper
7/7
England
N. Carolina
England
W. Indies
England
England
22 Nov 1847
22 Jan 1873
1930 Census
1 Apr 1930

Morganton, Burke County, North Carolina
200 ???? Street
District 12-17, Image 18 of 31

B I R T H P L A C E
Person Father Mother
M. A. Gordon
Annie (Dau)
Age 82
Age 62
none
England
N. Carolina
England
England
England
England
22 Nov 1847
22 Jan 1873
Additional Information in Census:
Own their home,valued at $8,000, Have a Radio, Immigrated in 1870
Death
| | |
| --- | --- |
| Margaret Akinhead (Wawn) Gordon | 17 Oct 1937 Morganton, Burke County, North Carolina |