The Times, Saturday, Oct 10, 1964 OBITUARIES


OBITUARIES
---
MAJ.-GEN. SIR ARTHUR MILLS

Major-General Sir Arthur Mordaunt Mills, C.B., D.S.O., who was Military Adviser-in-Chief to the Indian State Forces from 1935 until his retirement in 1939, died in hospital on Thursday. He was 85.
Born on August 13, 1879, the son of Colonel A. McL. Mills, Indian Army, he was educated at Wellington College and served in the South African War. In the First World War he was awarded the D.S.O. and two bars, mentioned in dispatches three times and wounded. From 1921 to 1924 he was instructor at the Senior Officers' School, Woking. In 1930 he was mentioned in dispatches again on the North-West Frontier and from 1930 to 1934 commanded the Razmak Brigade in Waziristan. He also served as A.D.C. to the King from 1933 to 1935, and was Colonel of the 4th P.W.O. Gurkha Rifles from 1935 to 1950.
He married first in 1908 Winifred Alice, daughter of Colonel R. H. Carew, D.S.O., and there were three sons and one daughter of the marriage. His first wife died in 1931, and in 1940 he married secondly Hilda Grace Shirley, younger daughter of H. G. Young, Madras Police.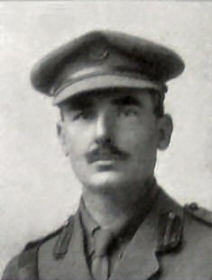 LONDON 8 Dec 1964 Probate


Mills, sir Arthur Mordaunt C.B. D.S.O., of The Little House, Enton Green, Godalming, Surrey, died 8 October 1964 at MiChest Hospital, Busbridge, Surrey, Probate London, 8 December, to Spencer Charles Henry Hore, solicitor, and Hugh Walker Wilson, chartered accountant. Effects £40,223